PUBLISHED IN TCI WEEKLY NEWS
9th August 2014


In this second article looking at the topic of oral surgery I will continue to focus on surgery that is still generally performed within a dental clinic setting either by specialist oral surgeons, periodontists or expert general dentists.
Dental Implants
Dental implants are metal (titanium) screw-like fixtures that are secured into the jaw bone and replace the missing root of a natural tooth. Titanium has a unique property in that bone will fuse with it, thus fixing the implant firmly and permanently into the jaw-bone. A porcelain crown is then attached to the implant that has the appearance of a normal, natural tooth. A single implant stands alone and it not attached to teeth on either side (unlike a bridge). Two or more implants can be used to carry a bridge in a situation where several teeth in a row are missing and implants can also be used to hold a denture in place.
In general the surgery to place a single implant takes less than an hour and is no more painful than any routine treatment. (Multiple implants can be placed in one appointment if required.) When I place implants I always use sterile drapes and wear sterile gloves and a sterile gown. This might look a little scary but it is simply a sensible step to reduce the risk of infection. An analgesic (pain killer) is given immediately after surgery and I also prescribe a course of antibiotics prophylactically, to eliminate the chance of infection. I will then do a follow-up appointment 1 week after the implant placement to check all is well with the implant and healing has commenced. After this a healing period of 8-12 weeks is allowed to enable the bone to heal around it and anchor it securely into the jaw-bone. During this time there is no need to see the treating surgeon unless the patient has any particular concerns. After the healing period, the implant is restored (the crown placed) and you will have a fully functioning tooth that nobody would know isn't the real thing!
Bone Graft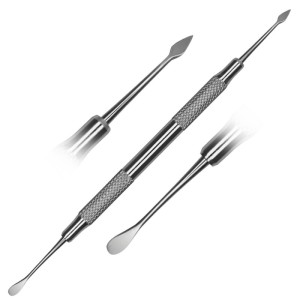 This is a procedure to replace missing bone, usually after an extraction, and is often used when the patient is considering an implant in the future. It is a relatively simple procedure whereby small fragments of the patient's own bone (taken during implant surgery), synthetic bone or natural (bovine) bone is placed in the extraction site. A healing period of up to 6 months is required for the bone to 'take' and become strong and firm enough to take the placement of an implant. In some cases I also use a product called 'Foundation' which is a collagen based socket pack that aids healing after extraction.