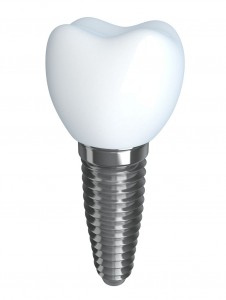 Dental Implants
Dental implants are the most technologically advanced and the closest-to-nature solution available to replace a missing tooth or teeth. Dr Mark has been placing and restoring implants for over 13 years, having first trained in the US and completed follow-up courses in UK and France. He is the only dentist in the Turks and Caicos to place and restore dental implants and uses the Nobel Biocare system which is one of the largest and most established in the world.
Dental implants are metal (titanium) screw-like fixtures that are secured into your jaw bone and replace the missing root of a natural tooth. Titanium has a unique property in that bone will fuse with it, thus fixing the implant firmly and permanently into the jaw-bone. A porcelain crown is then attached to the implant that has the appearance of a normal, natural tooth. A single implant stands alone and it not attached to teeth on either side (unlike a bridge). Two or more implants can be used to carry a bridge in a situation where several teeth in a row are missing. A combination of implants and bridges can be used to replace a whole arch of teeth if necessary. Implants can also be used to improve the stability and retention of dentures in which case the implants are fitted with a top that clips into the underside of a denture to anchor it in place.
Dr Mark has given me implants and crowns which were perfect every time. He is incredibly skilled and takes great care to provide a pain-free experience for the patient.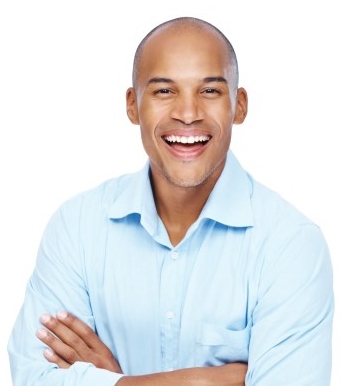 In general it takes less than an hour to place a single implant and is no more painful than any routine treatment. Multiple implants can be placed in one appointment if required. After an implant is placed, a healing period of 8-12 weeks is allowed to enable the bone to heal around it and anchor it securely into the jaw-bone. The implant is then restored (the crown placed). This is the final stage of the procedure.
Implants do not require alteration of the adjacent teeth, as with a bridge. Therefore, more of your own teeth are left intact and healthy. A single restored implant looks and feels like your own, natural teeth and is cleaned in the same way. Flossing is also possible with a single implant thus making it easier to maintain good oral hygiene. With sensible care many implants last a lifetime.