Mark's over 20 years of experience plus his dedication to continued professional development means you have the confidence of knowing you are receiving the most up-to-date care combined with the reassurance of knowing that Mark has a wealth of experience from which he can draw.
We do not 'over treat' our patients. Clinical integrity will ALWAYS drive treatment plans and patients are always informed as to what is clinically necessary for the best welfare of their teeth; any elective or cosmetic procedures will be highlighted as such. Dr Mark is happy to stand by his work and because he lives and works on island full-time, he is easily available for any follow-up care. Dr Mark says,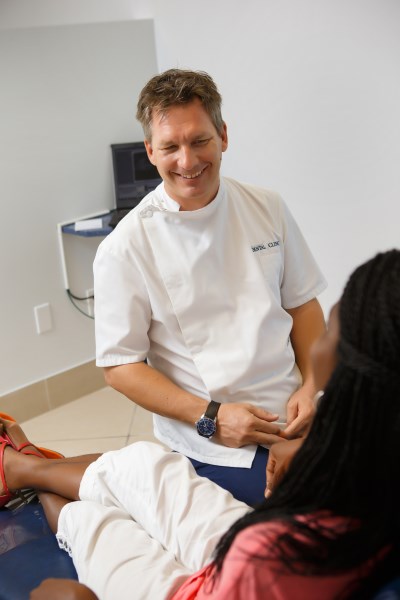 I treat patients how I'd like myself or my family to be treated. I don't make compromises at any stage of treatment and I think this is reflected in the quality of the end result. This, combined with individual, personalized patient care means happy patients and I work hard to ensure that this is achieved with everyone who sits in my chair..
Please also see our Testimonials.
Our Core Values
World Class Dentistry and Aesthetic Services

The quality of patient care, the types of drugs, materials and equipment we use and the standards we work to are all comparable to those that you might find in high quality dental clinics in UK, Europe, Canada and US.
Personal, friendly & stress-free patient experience

From minimizing waiting times to listening to the patients' needs & concerns to clearly explaining the process and cost of any treatment, we aim to make your experience as anxiety-free, pain-free and pleasant as possible.
Commitment to Development

This is on several levels. It is both a personal commitment by Mark to continued professional development and as a business to ensuring that we are embracing any new, relevant developments within dentistry. Within the wider community, it is concerned with educating about the importance of good dental care through school visits, work experience placements, presentations to companies, groups, churches etc.