Invisalign Orthodontics

At Mark Osmond Dental Clinic we offer the Invisalign Orthodontic system. Different to the more traditional braces, it works by using a series of transparent, removable plastic appliances called aligners that cover the top and bottom teeth and which over time move the teeth into the desired position. This is different to the metal brackets and wires that are fixed in place in the mouth.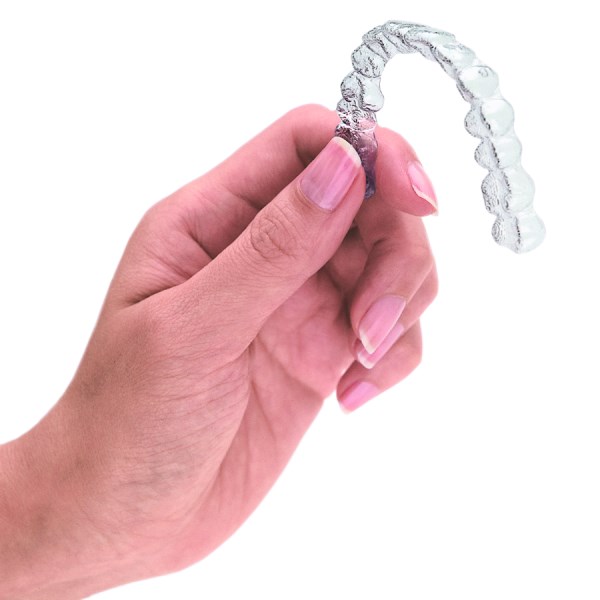 How does Invisalign work?
The treatment begins with Dr Mark taking orthodontic records of the patient's teeth. This includes impressions, photographs and x-rays. He will discuss at length what the patient wishes to achieve from the treatment and advise what is achievable. This information plus the orthodontic records is sent to the Invisalign lab and there all the data is input into a computer model.
Invisalign then produces a 3- dimensional graphic representation of the patient's teeth. This moving illustration shows the teeth before treatment has commenced, whilst treatment is progressing and the end point where the teeth are in the correct, desired position. It is viewed on a computer and shows angles of the teeth from the front, sides and inside the mouth. The illustration takes around 2 weeks to produce as it is entirely unique and custom-made, designed for each individual patient based on their personal data. Once is it produced the patient has the chance to view this illustration- and therefore see the end results- before committing to the treatment.
When the patient goes ahead with the treatment, the custom-made clear, plastic aligners are produced and treatment commences. The aligners are worn day and night and only removed for eating and brushing. Every 2 weeks the patient moves to the next set of aligners in the series and thus over time the teeth are moved.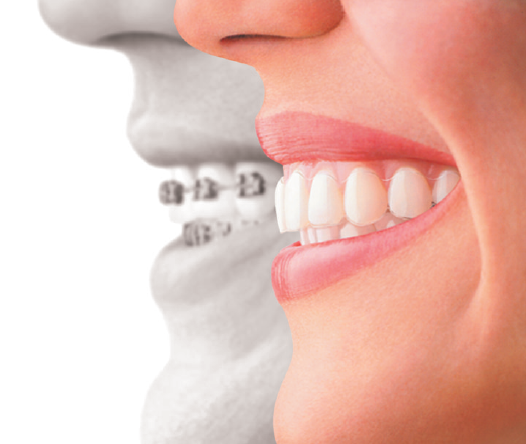 Every 6 weeks throughout the course off the treatment, the patient will have an appointment with Dr Mark at which time the progress of the treatment is checked and new aligners are fitted. When treatment has finished the patient will be required to wear night-time retainers to ensure the teeth remain in the desired position.
The benefits
One of the initial key advantages of Invisalign is that the patient sees the end result of their treatment, as a 3D computer illustration, before committing to the treatment. As the aligners are made from a hard, clear plastic they are hardly noticeable in the mouth and therefore, for many people, are preferable to the more obvious metal braces. The aligners are also designed to be removed by the patient when eating and when cleaning the teeth. Therefore the patient is able to brush and floss their teeth as normal. This means that the potential for oral hygiene problems and possible cavities, which can be a problem with fixed appliances, is eliminated.
Please also see invisalign.com for more information.